Welcome to the USPEA
Welcome to the United States Para-Equestrian Association (USPEA)!  This website was created as a way for the USPEA to reach out to current and future para-equestrians.  The USPEA includes every equestrian discipline that is practiced by athletes with physical disabilities. Each rider or driver competes under the eighth discipline, The Para-Equestrian discipline, of the United States Equestrian Federation.
This site is to be treated as a portal where riders can access FEI tests, current and past press releases, horse show results, contact information, and much more.  The USPEA is a network of riders, judges, national federation members, and equestrian enthusiasts.  The association gives athletes the ability to get involved and expand their knowledge and experience in the Para-Equestrian sport. The USPEA encourages para-athletes to participate in all disciplines under the para-equestrian umbrella.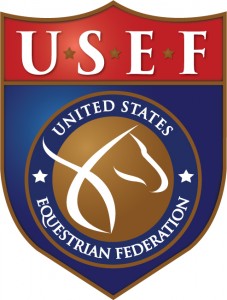 The USPEA is a recognized international affiliate of the United States Equestrian Federation (USEF) which serves as the National Governing Body for the equestrian sport.  This relationship between the USPEA and USEF is to encourage para-equestrian competitors, leisure riders, coaches, fans and enthusiasts to network and get involved with the entire equestrian sport.
Ultimately the goal of the USPEA  is to foster growth in the para-equestrian discipline.  From growth in the number of participants to growth as a team, and growth in the experience and knowledge of all involved.
From local horse shows to international Paralympic Games, the USPEA provides Para-Equestrians with the knowledge and resources needed to succeed.  The USPEA connects with the International Olympic Committee (IOC), the Federation Equestre Internationale (FEI), The United States Equestrian Team Foundation (USET Foundation), United States Dressage Federation (USDF), United States Driving for the Disabled (USDFD), USA Reining and USEF which provide Para-Equestrians the top equestrian resources.
In June 2010, the USPEA earned its 501 (c)(3) status which has encouraged supporters to help supply funding to the Para-Equestrian Team as a recognized affiliate of the United States Equestrian Federation(USEF).  Those interested in supporting the USPEA may click on the "Donate Now" button at the top of the page at any time.
Please feel free to navigate around the site and view current riders, press releases, show results, the new FEI tests, para young riders, information on the Paralympics and World Equestrian Games, and many other exciting pages.
To view more information for the High Performance Para-Equestrian Teams please visit USEF by clicking here.
Thank you for visiting the USPEA!
To learn more about The Jonathan Wentz Memorial Challenge please click the image below or go to this page.