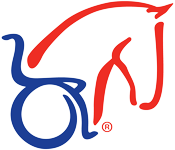 The United States Para-Equestrian Association (USPEA) includes every recognized equestrian discipline that is practiced by athletes with an eligible physical impairment with a focus on Paralympic Equestrian Sports. . The USPEA is a network of current and past athletes, owners, officials, event organizers, and equestrian enthusiasts. The Association assists athletes to get involved and expand their knowledge and experience in the Disciplines of Para-Equestrian.
USPEA was created to fill a need to assist Para Equestrian disciplines when they came under the governance of the FEI. While Para Equestrian disciplines were originally segregated, they now are integrated in international sport. As each individual Para Equestrian discipline develops, it is USPEA's mission to always serve as an advisory resource with the ultimate goal that the established able-bodied discipline affiliate will integrate within their organization.
In 2010, the USPEA earned its 501 (c)(3) status and became a recognized International affiliate association of the United States Equestrian Federation (USEF) working together to grow the FEI recognized disciplines by helping to provide press, educational information, symposiums and competition opportunities for athletes with eligible physical impairments.
Mission Statement
To Help Develop, Promote, Support, and Sustain all USA Para Equestrian Athletes for Regional, National, and International Competition with a focus on Paralympic Equestrian Sport.
Vision Statement
The vision of the United States Para Equestrian Association (USPEA) is to provide leadership for equestrian sport in the United States of America for athletes with an eligible physical impairment, promoting the pursuit of excellence from the grass roots to the Paralympic Games, based on a foundation of fair, safe competition and the welfare of its horses, and embracing this vision, to be the best national Para Equestrian Association in the world.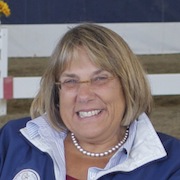 Hope C. Hand
USPEA President
966 Plumsock Road
Newtown Square, PA 19073
Phone: (610) 356-6481
E-mail: wheeler966@aol.com
Hand was first alternate to the Atlanta Paralympic Team in 1996 and competed at the British Invitational in 1997, earning gold, silver and bronze. In 1998, she was one of four disabled riders where each para-dressage rider competed on 4 separate teams with their able-bodied peers at the USEF Festival of Champions. Hope's freestyle score broke the tie, earning her team the Bradshaw Challenge Cup. The following year, as a member of Team USA competing at the 1999 World Dressage Championships, she won a bronze medal. Hope also competed at the 2000 Paralympics in Sydney, Australia finishing 5th in the overall standings.
In addition to Hope's equestrian pursuits, she was recipient of numerous awards for her leadership roles in promoting sport for athletes with disabilities. She was chosen by her community to receive the "Home Town Hero" award for her work in developing programs and opportunities for young equestrians in her home state of Pennsylvania. She is President of "Reins of Life" therapeutic riding program located in Southern Chester County, PA and President of the recognized national affiliate of the USEF, the United States Para-Equestrian Association.
Hope represents the United States Equestrian Federation as one of their Board of Directors. She is Chair of the USEF High Performance Committee and has been a long time supporter of the United States Pony Club.
Hope has been married for over 29 years and lives behind Radnor Hunt on their farm in Chester County, PA with her husband Stan, daughter Amy and son in law, Eric.

Lynn Seidemann
Vice President
720 Falcon Lane
Copell, TX 75019
Cell Phone: (214) 679-2006

Fax: (972) 673-1805

E-mail: lynn.seidemann@verizon.net
Lynn Seidemann is a paraplegic from a 1983 snow skiing accident that left her with no feeling or function from the belly button down. She started riding with Equest 11 years ago and began competing in 1996. Riding with two side walkers and a leader, she became an independent rider by 1998. She competed at the CAN National Horse Show in St. Louis, Mo., where she won the high point award for her division and earned the highest dressage score of the show. It was at this point that her international career started. Since 1992 Seidemann has competed on multiple Olympic teams all over the world.
Seidemann works to promote the para-equestrian sports and volunteers time on several committees. This includes acting as the Chairman of the Para-Equestrian High Performance Eligible Athletes Committee. This organization makes recommendations on how the sport is governed. Additionally, Seidemann promotes disabled riders and facilities through appearances and demonstration rides.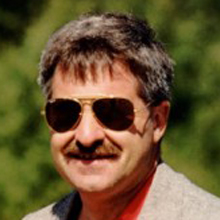 C. Mike Tomlinson DVM MBA
Treasurer
3940 Verde Vista Drive
Thousand Oaks, CA 91360
Website: www.Tomlinson.com

Phone: (805) 279-3228

E-mail: mike@tomlinson.com
Tomlinson has been an active equestrian since childhood. Every day of his life is greatly influenced by his horses and the horse world. He has been an FEI Official since 1985 and currently is an active FEI Judge ('O'), FEI Veterinarian (5*), FEI Technical Delegate, and FEI Chief Steward, participating in over 25 FEI events each year on nearly every continent. He is on the Board of Directors of many national, regional and local equestrian organizations and many for-profit corporations and partnerships. When not at an FEI event, he is usually managing one of the companies in his portfolio, but they always take a back seat to his equestrian activities. He is married to an accomplished equestrienne and together they have two teenage boys.
Photo above: USPEA Officers at the Lamplight Equestrian Center in 2009 Photo (c) Mike Tomlinson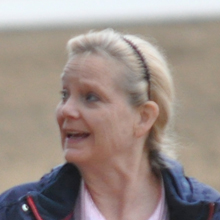 Christina (Tina) Wentz
Secretary
1121 Parkhaven Dr
Richardon, TX 75080
Cell: (214) 448-9694
Home Phone: (972) 234-1996
Fax: (972)234-6926
E-mail: tmw.wentz@gmail.com
Wentz is a National Classifier and a physical therapist who has used hippotherapy as a treatment strategy for 15 years. Wentz is a parent (to Jonathan Wentz) and a very active volunteer for the High Performance Para-Team. She also spends time volunteering at a local therapeutic riding center and dressage club.