Equestrian Jonathan Wentz (USA) Triumphs in Stiff Competition at 2012 London Paralympic Games
(Wrap-up of Individual Test competition from Sunday and Monday September 2-3, 2012)
Photos and Article by Lindsay Yosay McCall: London, England-September 3, 2012-Over the last four days Para-Equestrian Dressage athletes have had their opportunity to place their best foot forward in the Greenwich Park arena. Riders were able to show-off what they have worked towards over the last few years. The first two days of the 2012 Paralympic Equestrian competition consisted of the Team Test where Great Britain dominated four of the five grade levels. Over the last two days during the Para-Dressage Individual Test competition however, individual powerhouses overthrew Great Britain's reign. One of those athletes working towards capturing a medal was Jonathan Wentz (USA) and NTEC Richter Scale, owned by Kai Handt.
Jonathan Wentz has traveled around the country gaining experience for himself and his horses before qualifying for London and heading to the Paralympics. In 2010 at the Alltech FEI World Equestrian Games™ Wentz came close to winning a medal with NTEC Richter Scale at his first World Equestrian Games. With his hunger for more, Wentz, his trainer Kai and his support team set off to prepare for the 2012 London Games. As they prepped Richter and multiple back-up horses Wentz began winning the Grade Ib championships at many international competitions. These wins placed him in the top ten of the FEI World Rankings where he maintained his position throughout the 2012 show season. Nothing could stand in Wentz's way as he armed himself with a stellar horse and the support of the United States Equestrian Federation's Para-Dressage team. For the Individual Test at the London Paralympics, Wentz drew an early spot in the order just in front of Lee Pearson of Great Britain. As the horse and rider combination of Richter and Wentz executed each technical requirement the judge's scores began to increase. Although Wentz had a test that was respectable, moments of imperfection would earn him a score of 70.348%. Jonathan's position would first be moved by Lee Pearson and horse Gentleman with a 75.391%. Then Australian athlete Joann Formosa and Worldwide PB would perform a 75.826% knocking the nine-time Gold Medal athlete Lee Pearson from his podium. With only two horses to go Pepo Puch of Austria and horse Fine Feeling would push Wentz into fourth place. "We are proud of Jonathan," noted horse owner and trainer Kai Handt. Out of the United States Equestrian Federation's Eventing, Show Jumping, able-bodied Dressage, and Para-Dressage placing thus far Wentz has the highest placing of any of the United States Equestrian Team members. "There's still way more to come," smiled Wentz. "During the Team Test we got hit for being too conservative but today we went too much the other way and hit too hard on the accelerator. We got way too wobbly in the trot-work and the walk-work. We finally scored the way we were hoping in other parts of the test but the trot work hurt us. I was happy with the turn on the haunches and my walk work since it was a place we improved upon within our test." Although Wentz did not stand on the podium for the Individual Test it gave him that much more desire to be there next time. The question will remain as the 2012 London Paralympics comes to an end if we will see the handsome eighteen year-old at the World Equestrian Games in Rio, or if a retirement is in his future. As the Grade Ib Gold, Silver, and Bronze Medal winners stepped up to the podium for the Individual Test Australian Joann Formosa (AUS), Lee Pearson (GBR), and Pepo Puch (AUT) exchanged a congratulatory embrace.
"I came here to win and I wanted gold," exclaimed Formosa. "This has been my goal my entire life. I love this sport, I love my horses, and when I am aboard my horse there is a feeling of freedom. I couldn't be happier to have won this medal and I couldn't have earned this without my support team, fundraising, family, friends, and fans." Pearson genuinely noted, "I am really happy with earning Silver, believe me. It has been a tough competition and Joann rode beautifully. I am actually over the moon; It would have been amazing to win a gold but I am happy to place this medal up on the wall with my past medals."
He continued, "Of course I will be back in Rio to redeem myself. I love horses and I love this sport. Although I wouldn't be able to do this sport without the help of everyone on Team Great Britain, our sponsors and staff, our country, and of course the United Kingdom Lottery." Results Individual Championship Test – Grade Ib 1.  Joann Formosa (AUS) and Worldwide PB           75.826% 2. Lee Pearson (GBR) and Gentleman                        75.391% 3. Pepo Puch (AUT) and Fine Feeling                         75.043% 4. Johnathan Wentz (USA) and Richter                      70.348% 5. Katja Karjalainen  (FIN) and Rosie                          69.739% Results Individual Championship Test – Grade Ia
Sophie Christiansen (GBR) and Janiero 6         82.750%
Helen Kearney (IRL) and Mister Cool                   76.700%
Laurentia Tan  (SIN) and Ruben James 2      73.650%
Rihards Snikus (LAT) and Chardonnay       70.400%
Liselotte Rosenhart (DEN) and Prior Lady's Rawage  70.000%
Great Britain added another Gold Medal to their accolades when Grade Ia Para-Equestrian Sophie Christiansan and Janiero 6 earned an 82.750%. Earning the Silver was Helen Kearney of Ireland and Mister Cool, and winning the Bronze was Laurentia Tan and Ruben James 2 of Singapore. United States Para-Equestrian Donna Ponessa and Western Rose, owned by Wes Dunham earned the sixth position for their Individual Test. "We gave it our all but it could have been a lot better. There was some improvement from the Team Test and some things we didn't do as well," said Ponessa. "It's a learning process."
In the Grade II competition USA Team Captain and 2008 Paralympian Rebecca Hart was positive as always for the entire team despite her individual placing with Lord Ludger, owned by Jessica Ransehousen. "This was his first international on this scale," noted Hart. "It was not what I hoping for but it's good to get him out here and get the experience. Obviously we were hoping for a little bit more especially for the team but it was ok. There are definitely ups and downs to every event for each one of us.  We have what we need we just need to do it." Dale Dedrick who rode Bonifatius in Grade II for the U.S.A concurred, "We have a great team and I am proud to be a part of it. Our preparation for this event has been superb. From the work my trainer Roz Kinstler of Ann Arbor, Mich. and I have done at home and on the road to the preparation of Meagan Szarek my groom." Gold Medal winner of Grade II was Natasha Baker (GBR) and horse Cabral. Baker expressed her excitement, "This is the most incredible feeling in the world. Coming to my first Games here in Great Britain and to come home with a Gold Medal is brilliant; I get a postbox and stamp!" She continued, "Since the age of 10 I said I would compete in the Paralympics and win a Gold Medal. Since my first games I never expected this in a million years but I couldn't have done this without my horse. He is a dream, I am so proud of him, I really am."
Sophie Christiansen by Lindsay Yosay McCall
  Results Individual Championship Test – Grade II1.                  Natasha Baker (GBR) and Cabral                        76.857% 2.                  Britta Napel (GER) and Aquilina 3                      76.048% 3.                  Angelika Trabert  (GER) and Ariva-Avanti       76.00% 4.                  Petra  van de Sande (NED) and Valencia Z       74.476% 5.                  Eilish Byrne (IRL) and Youri                                          73.429%
Results Individual Championship Test – Grade III1.                  Hannelore Brenner (GER) and Women of the World     73.467% 2.                  Deborah Criddle (GBR) and LJT Akilles                    71.267%% 3.                  Annika Dalskov  (DEN) and Aros a Fenris       71.233% 4.                  Susanne Sunesen (DEN) and Thys Que Faire      69.700% 5.                  Sanne Voets (NED) and Vedet PB                                          68.767%
Results Individual Championship Test – Grade IV1.                  Michele George (BEL) and Rainman     77.065% 2.                  Sophie Wells (GBR) and Pinocchio                    76.323%% 3.                  Frank Hosmar  (NED) and Alphaville       73.097% 4.                  Ciska Vermeulen (BEL) and Whooney Tunes      71.613% 5.                  Line Jorgensen (DEN) and Di Caprio                                          70.258%%
The 2012 London Paralympics continues through September 9 and the equestrian competition concludes on September 4 with the last of the Individual Freestyle competition. Following the Freestyle competition on Tuesday will be indivudal ceremonies for Grade Ia, III, and IV and the Medal Ceremony for the Team Results. The 2012 London Paralympic Equestrian compeition includes seventy-eight horses from 26 nations. Horse and rider combinations are judged on technical requirements in front of international FEI judges President Kjell Myhre (NOR), Lillian Iannone (ARG), Freddy Leyman (BEL), Anne Prain (FRA), Gudrun Hofinga (GER), Sarah Rodger (GBR), Carlos Lopes (POR), and Kathy Amos-Jacob (FRA) as the reserve member.   THE UNITED STATES PARALYMPIC EQUESTRIAN TEAM NOMINATED BY THE UNITED STATES EQUESTRIAN FEDERATION Rebecca Hart, 27, of Unionville, Penn. and Jessica Ransehousen's Holsteiner gelding Lord Ludger Jonathan Wentz, 21, of Richardson, Texas and Kai Handt's 18 year-old NTEC Richter Scale Donna Ponessa, 51, of New Windsor, N.Y. and Wesley Dunham's Oldenburg mare Western Rose Dale Dedrick, 56, of Ann Arbor, Mich. and her 14 year-old grey Hanoverian Bonifatius   Team Staff:Missy Ransehousen (Unionville, PA)- Chef d'Equipe Jim Wolf (Lebanon, NJ)- Chef de Mission Pam Lane (Gladstone, NJ)- Team Leader Stacey Kent (Cochranville, PA)- Team Veterinarian
August 30, 2012
Paralympics Opening and Day One
by Ellie Brimmer & photos by Lindsay McCall
I have been enjoying my time here in London and have spent a large amount of time watching the different countries school in the main arena. Lindsay McCall and I had a great time before the Para-Dressage events getting her credentials in order at the Media Center at the Main Olympic Park in Stratford and sightseeing in London.
Wednesday August 29th was the jog and opening ceremonies, and I am happy to report all USA horses passed with flying colors. Opening ceremonies was in the evening at the Olympic Park in Stratford. I loved it, it was an emotional ceremony for me seeing so many disabled people who have the same passion for elite sport come together for a common cause. In the opening the had a flyover of a plane lit up in LED gold piloted by a soldier who lost his leg in Afghanistan. Her Majesty the Queen opened the games, Stephen Hawking was one of the main hosts, along with Sir Ian McKellan. The torch was lit by Margaret Maughan who won the first British Gold Paralympic Medal at the 1960 Stoke Mandeville Games in Archery.
Today started with the team test for Grade Two in the morning with USA riders Becca Hart and Dale Dedrick. In the afternoon Grade 1B performed their team test with USA rider Jonathan Wentz competing. The weather was challenging for spectators and riders alike as it was raining more often than not, with a sharp cold wind. The arena atmosphere was challenging for some horses, but as the day went on and trainers adjusted their warm-up for horses and riders, things improved.
Grade II is the most hotly contested grade with 23 riders vying for gold. Dale Dedrick went fifth in the overall order and was the first United States rider. Bonifatius struggled a little bit with the arena surroundings, but Dale dealt with his skittishness tactfully. Paralympic veteran Becca Hart rode Lord Ludger in some of the worst rain we had all day, but both horse and rider handled the conditions well. They were fourth in the class today with a 69.095%.
Natasha Baker, the individual rider for Great Britain won the Grade II Team Test decisively on her beautiful horse Cabral, earning a 76.095%. The accuracy of the ride, quality of the gaits and willingness of the horse was wonderful. Second place was the last rider in the class Britta Napel who overcame a spook in the beginning to earn a 72.571%. Lauren Barwick from Canada said that her horse did not mind the arena, but the loud speakers were the biggest concern for her. Lauren's experience guided the pair to a very strong third place finish of 72.095.
The weather did not improve this afternoon for the Grade 1b, but a majority of the fans who stayed until the end were rewarded with getting a chance to see the top rides in the 1B group. Jonathan Wentz had a good deal of pressure on him to help keep our USA team medal hopes alive and had to ride in some very poor conditions. The draft cross NTEC Richter Scale was unfazed by both the cold rain and harsh wind in the imposing Greenwich Arena and really rose to the occasion giving the USA its top score of the day of a 70.364% for a fifth place finish. In spite of going off course by turning the wrong direction starting the 8m walk circles British anchor rider, Lee Pearson still won his class with a 74.682. Austria's Pepo Punch who has regularly been on top of the world rankings for the past year earned a second place finish with a 73.636%, he rode a very strong test with a wonderful horse, and could very well beat out Lee for the Individual Gold. The third place rider was admittedly a surprise for me, Austrailia's Joann Formosa had a phenomenal test to finish for third, with a 71.955 This is a relatively new partnership, so the pair went under the radar for our more seasoned spectators.
The grade fours, which are the most able-bodied go first thing in the morning Friday followed by the grade threes. I am really excited to see the grade threes, as that is my own personal competition grade. Tomorrow has our final USA rider Donna Ponessa in the 1A group in the afternoon. I think her chances at a individual medal are high, and it keeps the door open for a USA team bronze.
August 28, 2012
Paralympic Dressage Primer Part Three: Get to know your North American Competitors
by Ellie Brimmer
August 24, 2012 –Now that we are all settled in London and the horses are moving into the Greenwich Park venue today, I thought it might be a good idea to take a look at the North American competitors, so you know a little more about the local riders you may cheer for. Representing North America include a four rider team from both The United States and Canada, a three rider team from Mexico and an individual rider from the US Virgin Islands. Let's take a look first at the United States:
This years top ranked rider is Rebecca Hart, she is the 2012 USEF Para-Equestrian Dressage National Champion and our only Paralympic veteran on our London squad. She competes in Grade II and is riding Lord
Ludger ,owned by Jessica Ransehousen, a twenty-year old Holsteiner gelding by Lord Calando. Becca has also shown able-bodied through Prix St. George and so has Lord Ludger who competed through Prix St. George with USA Team Para-Equestrian Chef d'Equipe Missy Ransehousen. Becca was fourth in the Grade II Freestyle at the 2008 Beijing Paralympics in Hong Kong on her own Nortessa, and hopefully she can better her result and bring home a medal.
Following closely behind Becca in the rankings is young rider and 2010 WEG team member Jonathan Wentz. Jon was the 2011 USEF Para-Equestrian Dressage National Champion and the 2012 USEF Para-Equestrian Dressage Reserve National Champion on NTEC Richter Scale, an eighteen-year old Shire cross owned by Kai Handt. Jonathan competed as a grade II at the 2010 World Equestrian Games (WEG) in Kentucky and afterwards was reclassified as a 1B. The connection between Jon and Richter has deepened over the years since the WEG and his high scores in the 1B division have reflected that, he should be an exciting combination to watch.
Third in the rankings by a mere 0.069% is 1A rider Donna Ponessa. Donna has been the USEF Para-Equestrian Dressage National Champion in the 1A division in both 2011 and 2012. This will be her first major international event. Even though her 1A test is walk only with the exception of trot for added difficulty in the freestyle, she has competed in able-bodied Training Level classes. Her mount Western Rose is the only mare on the team, she is a nine year old Oldenburg by Wendelin III and owned by Wesley Dunham, a professional that has competed her through third level. Donna is a good friend of mine and I admire her determination, she even trained herself off her ventilator to ride, I have hopes that Donna's hard work will translate into a medal.
Rounding out the team is Grade II rider Dr. Dale Dedrick. She surprised everyone in 2011 and came home with the USEF Para-Equestrian Dressage National Reserve Championship in her first CPEDI*** with her mount Bonifatius, a fourteen-year old Hanoverian by Brentano II. Dale is no stranger to high level competition and before her Lupus diagnosis competed in Grand Prix dressage with a Standardbred mare. Dale has come onto the Para-Dressage scene so quickly and with such great success, it would not surprise me if she pulled an upset in these London games.
Our friends to the north in Canada have also fielded a very strong team for these games. Their anchor rider Four-Star Parelli professional Lauren Barwick, was the Individual silver medalist and Freestyle gold medalist in Hong Kong on her mount Maile, an eighteen-year old Dutch mare by Ijsselmeer, who will be ridden by Ashley Gwanlock in the 1B division. Lauren's new mount Off to Paris, an eleven-year old Oldenburg mare by Welthit 01, is fantastic and both Ashley and Lauren have a strong chance to get in the medals. Jody Schloss is Canada's 1A rider and this will be her first major international championship with her mount Inspector Rebus, a fourteen-year old dutch gelding by Sambertino, Jody has been very competitive in recent CPEDI*** and will be a rider to watch. The final rider on the Canadian team is grade IV rider Eleanore Elstone. Eleanore represented Canada in the 2010 World Equestrian Games and will be on new mount Zareno, an eight-year old Dutch gelding by Lupicor.
Mexico has team of three riders, all from grade II. All three riders were also on a team together at the 2010 World Equestrian Games. Erika Baitenmann is the lead ranking rider representing Mexico, and has a strong chance of medaling in these games. Erika is competing on her own WEG mount, Casablanca, a fifteen-year old Slovienan Warmblood mare by 410 Carol. Fernanda Otheguy has competed at quite a few CPEDI***'s in the United States on borrowed horses, but will be showing Welton Adonis a fourteen-year old Thoroughbred Stallion by Welton Apollo. This horse was a backup for British 1A rider Anne Dunham in the 2008 Paralympics. Fernando Figuero completes the team, he will be riding Uwannabemine an eleven-year old Dutch gelding by Jazz.
Lastly, there is one individual from the U.S. Virgin Islands, Grade Four rider Lee Frawley. This will be her first major international championship. She is competing on Rhapsody, a fourteen-year old Gertland gelding by Foxholm Imiri. It is very exciting to see other riders from the Pan American region as we hope to have Para-Equestrian Dressage included in upcoming Para-Equestrian Pan Am games.
I am so excited to be in London, the horses arrived from their training camp in Surrey to the venue today. I got to walk around the facility and even in the Olympic Arena today. The next big day is August 29th, which has the horse inspection in the morning, and the opening ceremonies in the evening.
August 20, 2012
Para-Dressage Primer Part 2: How to make the team.
by Ellie Brimmer
Just like our able-bodied peers, many factors go into making a Paralympic team. Besides the intangibles (hard work, skill, fundraising ability, and luck), these were the basic requirements to make it on this year's Paralympic team: First, like an able-bodied rider, you must get a certificate of capability, which means you are required to meet the minimum requirements to ride at the Paralympic/Olympic level. In order to get your certificate of capability you must score a 60% or higher overall on the team or individual test at a CPEDI***. The 2012 Paralympic Calendar year to earn your certificate of capability included the 2010 Altech FEI World Equestrian Games and all CPEDI3* shows prior to Selection Trials and the June 18th FEI nominated entry cut-off date. This is not as easy as it sounds, you have a panel of three international judges and you are under FEI rules. I myself scored in the upper 50%s several times before I cracked 60%, even though I was scoring in the upper 60%s at nationally rated shows. Typically riders who show in able-bodied upper level competition find it more difficult to earn those same scores at the FEI CPEDI3* shows.
Once this initial hurdle was jumped, our riders with certificates were required to compete in one more CPEDI***, so the coaches and judges were able to get a more current look at the riders. After this was
done, it was onto selection trials where horse and rider combination came into play for the first time. Riders had to declare themselves and up to two horses for the team and finish all of the paperwork for the official long list.
As with all FEI competitions for able-bodied and Para-Dressage, the selection trials included an FEI jog inspection and both horses and riders had to be in compliance with FEI clean sport. There were a panel of selectors that watched each round without distraction but the team was primarily chosen off of ranking in the competition. The selectors were the final call in case of close scores. All athlete/horse combinations were required to complete the FEI Individual Championship Test, FEI Team Test, and FEI Musical Freestyle at the Selection Trials. The athlete/horse combinations were ranked based on their overall performance at the Selection Trials. The FEI Para- Equestrian Dressage test scores from the Selection Trial as follows Individual Championship Test 40%, Team Test 40%, and Musical Freestyle Test 20% . The judges were again a panel of three international FEI judges.
A common misconception is that team has to be chosen from the five different grades, this is not true. The only two requirements are that one rider must be from grade two or lower, and there can be no more than three riders from the same grade. That is where the selectors came into play, if one of these two requirements were not met by the top three ranked combinations, then they could use their discretion picking the fourth rider.
This year for the United States Team, the top four riders were picked in ranked order: Rebecca Hart and Lord Ludger in Grade Two, Johnathan Wentz and NTEC Ricter Scale in Grade 1B, Donna Ponessa and Western Rose in Grade 1A, and lastly Dale Dedrick and Bonafatious in Grade Two. When looking at each country's long lists combined, it is interesting to see how the grades shake out and what each athlete's physical profile is. The Physical profiles is a description of physical limitations at classification, not a diagnosis. Riders are also allowed to ride above the grade their physical profile places them in, but not below.
I ran the numbers comparing Physical Profile with each country's graded rider based on the information the FEI provided, and it is below:
109 riders total on the long list for all of the countries combined
21 riders in grade 1a
21 riders in grade 1b
28 riders in grade 2
17 riders in grade 3
22 riders in grade 4
Percentage Breakdowns (included profile information but rider information FEI provides not always accurate)
To understand the profiles for each athlete you may want to look at this: http://www.fei.org/sites/default/files/file/DISCIPLINES/DRESSAGE/About%20Para-Equestrian/RIDERS%20CLASSIFICATION%20Master%20list%2024%2006%2012_web.pdf
Profiles can be complicated but each rider is classified to them based on mobility, strength, coordination, and their physical abilities
19.2% of the total entry are 1as
4.7% profile 1 within 1a
9.5% profile 2 within 1a
9.5% profile 3 within 1a
9.5% profile 5 within 1a
57.1% profile 12a within 1a
4.7% profile 13 within 1a
4.7% unknown profile within 1a
0% profile 7 within 1a
19.2% of the total entry are 1bs
4.7% of entries within 1b are profile 4
4.7% of entries within 1b are profile 6
28.5% of entries within 1b are profile 9
9.5% of entries within 1b are profile 10a
4.7% of entries within 1b are profile 12a, riding up from 1a
4.7% of entries within 1b are profile 12b
38% of entries within 1b are profile 31a
4.7% entries are unknown profile
0% of entries within 1b profile 11a
25.6% of total entry are grade 2
3.5% within grade 2 are profile 10a, riding up from 1b
14.2% within grade 2 are profile 10b
14.2% within grade 2 are profile 11b
17.8% within grade 2 are profile 14
17.8% within grade 2 are profile 17a
25% within grade 2 are profile 31b
3.5% within grade 2 are profile 32
3.5% within grade 2 are a combined profile
0% within grade 2 are profile 8, 18a or 27
15.5% of the total entry are in grade 3
11.7% within grade 3 are profile 15
23.5% within grade 3 are profile 17b
11.7% within grade 3 are profile 18b
23.5% within grade 3 are profile 26a
11.7% within grade 3 are profile 36
17.6% within grade 3 are combined profile riders
0% within grade 3 are 19a, 21, 25, and 28 profile riders
Percentages
20.1% of total entry are in grade 4
4.5% are profile 16 riders
9% are profile 19b riders
9% are profile 20 riders
50% are profile 23 riders
13.6% are profile 24 riders
9% are profile 26b riders
4.5% are profile 37a riders
0% are profile 22 riders
You can see the long list information here: http://www.fei.org/sites/default/files/file/EVENTS/GAMES/PARALYMPIC_GAMES/Para%20Nominated%20Entries%20COCs_FINAL_18%207.pdf
I am leaving for London Monday night, I can't wait to report from on the scene! Also, since I posted my first blog entry television coverage of the paralympics has been expanded, you can read about it here: http://www.teamusa.org/US-Paralympics/Features/2012/August/14/USOC-announces-expanded-coverage-for-London-2012-Paralympic-Games.aspx
To view more about the Para-Equestrians please visit www.USPEA.org.
To receive press releases about the United States Para-Equestrian Team please e-mail: pressusparalympicequestrian@gmail.com
Other Blog entries:
August 16
http://sidelinesnews.com/blogs/olympicsidelines/paralympic-summer-update.html
August 13
Paralympic Dressage Primer by Ellie Brimmer
http://sidelinesnews.com/blogs/olympicsidelines/paralympic-dressage-primer.html
July 30
2012 LONDON PARALYMPIC MEDIA COVERAGE FOR THE UNITED STATES PARA-EQUESTRIAN TEAM by Lindsay Yosay McCall http://sidelinesnews.com/blogs/olympicsidelines/u-s-para-equestrian-dressage-at-london-paralympics.html
August 16, 2012 Blog Entry for Sidelines Magazine:
Prepared by: Lindsay Yosay McCall
On August 29, 2012 the United States Para-Equestrian Dressage Team will complete their final FEI horse inspection and the opening ceremonies for the 2012 London Paralympics will commence.  The United States has selected their best equestrians including: veteran Paralympian Rebecca Hart, 27, and Lord Ludger, owned by Jessica Ransehousen; Jonathan Wentz, 21, of Richardson, Texas and Kai Handt's NTEC Richter Scale; Donna Ponessa and Western Rose, owned by Wesley Dunham; and Dale Dedrick and her own Bonifatius.
Representing the alternates of the team: Donna Ponessa and PG Ganda, owned by Vinceremos Therapeutic Riding Center; Jonathan Wentz and Silvano, owned by Dr. Michele Miles; and Mary Jordan with Deecie Denison's Sebastian.
Between full-time careers, riding, traveling, and showing these athletes have been placing their best foot forward and dedicating themselves to the sport they love. This week athletes and their Chef d'Equipe Missy Ransehousen are finalizing the team requirements and completing training camp at the USET Foundation Headquarters in Gladstone, NJ. After training camp, the four team riders and their horses will hop on a plane and head off to London.
Here are two unique views from two spectacular Para-Equestrian Dressage athletes:
Dale Dedrick's summer, "In her own words"
July 3, 2012
This week as the reality of this whole experience sinks in, I am struggling with unusual heat and humidity in Michigan, my home.   I did get a tattoo with the Olympic rings last week and it has healed without a
hitch.  Erik really does not mind the heat, but we must limit turn out due to biting insects, and the ground has baked like asphalt causing hoof problems not commonly seen here until August. We re-shod Erik with
pads and his attitude improved remarkably – but this may be due to his new orange bell boots that he works in!
One of the keys from my point of view is that Erik is ready now, and yet we need him ready again in August/early September. I can let him lose some fitness while continuing to build muscle and keeping a fresh attitude. Sadly we are stuck indoors until this hatch of the large biting insects die out. Happily he enjoys a varied routine and lots of horse treats always helps. My father has always held the philosophy that the best "training" occurs when you "bribe the beast"!
Making sure all the equipment is clean, replacing supplies, cleaning pads and sheets as well as my coat. Roz and I have already started to brainstorm packing the tack and "day trunks" for the shipment abroad.    Arranging for my sisters to keep up with my parents who will stay behind is another piece of the puzzle. My cat and dog will have a ball with my folks and sisters so no worries there.
Here is a pic my 82 y/o Dad just unearthed – me on my 4th birthday in Dec 1959, having my first pony ride.   This is how it all starts!    Check out those saddle shoes and the cars, which date the photo.
July 29
Details, details, details.It seems like most of my waking hours are involved with the pickiest little things, yet one misstep now could spell disaster later. Between the groom, Roz and myself I think we have the horse gear and clothing lined up. We plan to borrow one big trunk so as not to take two small ones, but a comment Meagan heard about limits on trunk size has me stumped. It seems if there are some limits this should have been made clear before now. So, awaiting confirmation of sizes before pack.
Veterinary details are much more involved than anticipated. Who knew that there were 2 ways to do Coggins tests, and that the one required for London was NOT the one used in Michigan and many other states. Luckily my very alert vet picked up on that. Now we hear that the Vesicular stomatitis titers MUST be drawn on Friday August 10th and Fed Exed for Saturday delivery so that the lab can run them on the 13th. This was to all be handled at training camp but now falls to our own vets at home to do the chores (and of course costs me another vet "house call" each time). I have a lengthy running account and maintain good credit!
Shoeing for the horse is another feat of timing. Roz spoke with George Williams who said that we should have the shoes placed about a 7-10 days before shipping. It seems horses feet may swell some with air travel
and this helps prevent foot sore issues upon arrival. Since we are not long in England before we compete, this is a big factor. We have added simple leather pads to Erik's feet as the ground here in Michigan is baked hard as a brick and we did not want to chance a stone bruise at this point. This means however that he must work in bell boots which he seems quite proud of, especially the noise when he works.
As things speed up, it is harder to write updates, but I will try to keep you all caught up in the excitement.   Erik, Meagan, Roz and I all feed off the excitement and well wishes from all our fans and supporters and we thank you.
August 4
Time marches on, and so many details of paperwork must be accomplished in exacting ways.   One of the most difficult for me was filling out the USOC medical questionnaire.   This document, to be used in case of injury or illness is likely more important for para riders than able-bodied, but in any emergency valuable.    My difficulty stemmed from the statement at the start that if you took longer than 20 min. to complete, it would time out and you would lose data entered.    This rattles me with my 2 finger typing method as the form seemed complex. In the end, it was nearly the most comprehensive medical form I have ever filled out, including dates of all vaccines, health insurance numbers, and date that my TUE expired! I was so relieved to get it done and signed.
Erik finally has his vaccines for export all done and an agar diffusion Coggins done. The vets office did not get it all documented correctly on the passport, so I put in a call so they can do that this week before we leave.Tomorrow morning a USEF vet is coming from the other side of the state to draw 6 tubes of blood to be sent to London to test. I think this is his official drug testing which we as a country are voluntarily doing in advance. Thank heavens I have made all the barn help paranoid to stop using any linament washes in the heat and stopped any supplements other than salt weeks ago.
Meanwhile we have been working Erik in more collection and he is getting so powerful. It is an amazing feeling of buoyancy in his gaits, but hard work for him and by the 5th day of work in a row, he is testy. Yesterday his "testiness" got the better of his good judgement and he launched me. Landing on the flat part of the back of my pelvis with head, arms, and legs in the air may not have looked too fancy, but resulted in no more that a bruised posterior and ego. That earned Erik a re-ride from Roz and he made the mistake of trying it again. After a very intense hard session, he wisely said "Uncle" and got permission for long and low and a stop.
I think it is important for all para riders, coaches and families to recognize that the nicest and quietest horse can have a moment.   The bigger, more highly bred and stronger horses needed to be competitive today, are much more powerful and thus any frisking about can be quite spectacular.    Just read the news on the British para team members out with fractures from falls over just the past 18 months!    I do not wish to scare anyone, simply educate you as to what you are signing up for.
For now bruised but undaunted I am continuing to pack and train. I am so excited!
Dale is currently at Para-Equestrian Training camp in Gladstone, NJ and will head over to London in the coming week with Bonifatius.
Video of Dale Dedrick being interviewed by Angelea Walkup from HorseGirl TV

Life after US Selection Trials…Life as an Alternate
The weeks leading up to US Selection Trials in Gladstone were incredibly busy: working full-time, training full-time and preparing two horses Sebastian and P. Sparrow Socks for the competition. Throughout the spring we traveled back and forth from Maine to Pennsylvania, where I train with Team USA Coaches Missy and Jessica Ransehousen… so lots of shuttling back and forth, as well as shows in Virginia and Pennsylvania to be ready!
Following the trials I was in the alternate position as the 5th ranked rider and 7th horse/rider partnership in the ranked order. Very confusing procedurally, initially, about how this works for an alternate but here's what I understand… if Jonathan or Donna's  horse goes lame they can go to their second mount before a slot would go to me; however, if Becca or Dale's horse goes lame I am tapped to go. It is a challenging position to be in over the summer as anything can happen: not wishing anything to go wrong with your teammates or their horses, yet having trained and worked so very hard for this moment over the past 3 years you hope to go as well as an athlete…especially after the major push to get the team ranked for the Paralympics by going all over to to CPEDI3*'s shows in Saugerties, Florida, Del Mar and Australia!
My coaches advice? To train and show as if I am going to London because anything can happen and I have to be ready to perform and put in a medal worthy ride for our country if needed! Sebastian is certainly up to the task and goes better and better each week as our relationship deepens, and for Clever who is young she just keeps improving with strength and the mileage a young horse develops. So that's what I have been doing: traveling to Pennsylvania to ride and train on Sebastian with Jessica Ransehousen (who rides him when I am not there) and then I head back to Maine and ride Clever, my second horse who is also long-listed for London and who was the National Reserve Grade 4 Champion to Sebastian. When I am not on a horse I am training at the gym and running to stay fit, and catching up with work of course!
Our next steps are some shows to stay tuned, as well as the Paralympic Training Camp at Gladstone, NJ Aug. 12-18. It is there that the final team will be chosen to go after two soundness jogs and a mock show.
Aside from the training activities I spoke at USOC's Olympic Day in Saco, Me. about the Paralympic/Olympic movement to a group of 400 children; I spoke about the Paralympic movement and Multiple Sclerosis (MS) with a Rotary Club in Hannover, N.H.; and had a day of filming at Blue Hill Farm with a crew from Kansas City with my sponsor Teva Neuroscience for a promotional video on MS;, and I also tried some
additional prospects for riding, which was fun. We are firmly focused on preparing for the World Games in Normandy 2014 with Sebastian and Clever, as well as cultivating new talent as understudies! The World Stage is increasingly competitive, so we are working to be ready for the next major championships and CPEDI 3*s!!  Until then I am learning and training all I can, putting forth by best efforts for the Team, and putting this experience to use to strengthen us for future team experiences. I can't wait!!
To receive press releases about the United States Para-Equestrian Team please e-mail: pressusparalympicequestrian@gmail.com
To view more about the Para-Equestrians please visit www.USPEA.org.
Paralympic Dressage Primer by Ellie Brimmer
http://sidelinesnews.com/blogs/olympicsidelines/paralympic-dressage-primer.html
2012 LONDON PARALYMPIC MEDIA COVERAGE FOR THE UNITED STATES PARA-EQUESTRIAN TEAM by Lindsay Yosay McCall
http://sidelinesnews.com/blogs/olympicsidelines/u-s-para-equestrian-dressage-at-london-paralympics.html
August 13, 2012 Sidelines News Magazine Blog Entry
Paralympic Dressage Primer
 by Ellie Brimmer
I am a High Performance Para-Equestrian Dressage competitor, and I will be blogging for Sidelines in London this year, with photography support from Lindsay McCall, head of United States Para-Equestrian Association (USPEA) media relations and the Paralympic Equestrian Media Coordinator.
The Olympic competition has officially completed, but you do not have to wait long to watch world-class equestrian competition. In the coming weeks I will be introducing you to the world of Paralympic Dressage competition. The Paralympics first started in 1948 when Ludwig Guttmann organized a sports competition which involved World War II veterans that had spinal injuries. After correlating the Paralympic Games to follow the Olympics, the Paralympics have become synonymous with "The Games".  Dressage has been a part of the Paralympics since the 1996 Atlanta Games where United States Individual Equestrians earned two Gold medals and one Bronze medal.
What is Para-Equestrian Dressage?
Para is short hand for "parallel", the competition is intended to be parallel to that of able-bodied competition. The sport designed to allow for compensations so riders with measurable physical disabilities can compete at a high level similar to their able-bodied peers. The Paralympic Dressage events, like the Olympic Dressage events, there is a team, individual, and freestyle medal competitions.
Who qualifies to be a Para-Equestrian?
Riders who want to participate in International Para-Equestrian competitions and vie for the chance to compete in the Paralympics first must be classified in order to compete. Classification is a physical evaluation by two FEI certificated physical therapists. Once classified as eligible, they are placed in one of five grades, 1a, 1b, 2, 3, and 4. Grade 1a riders have the greatest physical challenges and grade 4 riders are closest to able-bodied. Grade 1a tests are walk only, and the tests progress in difficulty with the fours doing a test equivalent to third level.
How can you watch?
The Paralympic Dressage competition is in the same venue as the Olympic Dressage competition at Greenwich Park in London, England. The Paralympics are scheduled August 29th through September 9th, with the Dressage competition occurring August 30th-September 4th. The Paralympics will not be televised like the Olympics however, you can view live-streaming coverage at www.ParalympicSport.tv If you want to receive daily updates from the competition please e-mail pressusparalympicequestrian@gmail.com and the United States Para-Equestrian Association and Lindsay McCall will keep you updated with daily results, photographs and interviews.
To view more about the United States Para-Equestrian Team please go Here: http://sidelinesnews.com/blogs/olympicsidelines/u-s-para-equestrian-dressage-at-london-paralympics.html
Please visit the United States Para-Equestrian Association website at  www.USPEA.org to get involved and learn more about the High Performance Para-Equestrian discipline.
July 30, 2012 Blog Entry for Sidelines Magazine
You can view this original blog entry here: http://sidelinesnews.com/blogs/olympicsidelines/u-s-para-equestrian-dressage-at-london-paralympics.html

2012 LONDON PARALYMPIC MEDIA COVERAGE FOR THE UNITED STATES PARA-EQUESTRIAN TEAM
By: Lindsay Yosay McCall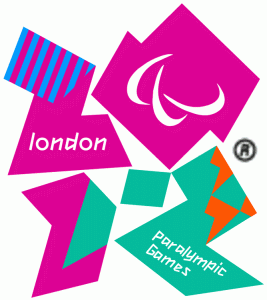 With the Olympic Equestrian competition in full-swing it is now time to introduce our Para-Equestrian coverage correspondents. The United States will receive direct media coverage from two very talented women heading to the Paralympics this summer.  Para-Equestrian Ellie Brimmer of Wayzata, MN and Equestrian Photojournalist Lindsay McCall of Canfield, OH will be on the grounds at Greenwich Park providing media coverage of the 2012 London Paralympics. If you would like to receive the daily press releases from the United States Para-Equestrian Team competition please email LindsayYMcCall@gmail.com.
About Ellie Brimmer: Ellie began her equestrian career in the hunter/jumper industry in Minnesota. After purchasing a new show hunter that had classical
dressage training, she decided to give it a try.  Ellie would soon find herself with two dressage horses and riding for the United States Para-Equestrian Team. Ellie did not make the Paralympic team this year but had an exceptional 2011-2012 competition calendar year. Ellie continues to support the team whether on a horse, on the sidelines, or assisting the riders. Ellie's views as a Para-Equestrian Dressage rider showcased through the Paralympic blog will get you a little more familiar with this unique sport.Ellie graduated from Randolph Macon Woman's College and serves on the USDF Adult Education Committee.
About Lindsay Yosay McCall:  Lindsay was raised in Ohio competing on the hunter/jumper circuit. With a family that is involved in Hunters, Jumpers, Dressage, and Combined Driving she would continue her equestrian career riding through college. After graduating from The Ohio State University, a corporate job as a Marketing Manager, and a move to Florida she continued to ride and compete for a hunter/jumper barn.  With a mother,father, and grandfather as professional portrait photographers and news photojournalists, Lindsay would begin her career as a photojournalist for the equestrian industry in Wellington, FL.  Thousands of photographs and hundreds of press releases later, Lindsay began working as a freelance equestrian photojournalist. For the past three years she has traveled with the United States Para-Equestrian Association riders in an effort to help grow the discipline through media coverage. Lindsay is a credentialed journalist for the United States Para-Equestrian Team and will be posting press releases, photography, and additional information about the Para-Equestrian discipline from the grounds in London.
The London Paralympics is scheduled August 29-September 9, 2012 in Greenwich Park in London, England, with the Para-Equestrian competition occurring August 29-September 4, 2012.  Please contact Lindsay McCall at LindsayYMcCall@gmail.com for more information about the Para-Equestrian competition.
Preview of the United States Para-Equestrian Dressage Team:
Rebecca Hart, 27, of Unionville, Penn. and Jessica Ransehousen's Holsteiner gelding Lord Ludger
Jonathan Wentz, 21, of Richardson, Texas and Kai Handt's 18 year-old NTEC Richter Scale
Donna Ponessa, 51, of New Windsor, N.Y. and Wesley Dunham's Oldenburg mare Western Rose
Dale Dedrick, 56, of Ann Arbor, Mich. and her 14 year-old grey Hanoverian Bonifatius
After a stellar competition year, the 2012 United States Paralympic Equestrian Team is hoping to bring home a medal from the 2012 London Paralympics. After a silver medal team finish at the 1996 Paralympics in Atlanta, Ga., the U.S Paralympic Equestrian Team has been chomping on the bit of earning a team medal for the red, white, and blue during the 2000, 2004, and 2008 Paralympics.
The U.S Paralympic Equestrian Team will compete in three Para-Equestrian Dressage events during the Paralympics including the mixed individual championship, the mixed team championship, and the mixed freestyle championship test. Each test consists of five grades, Grade Ia, Ib, II, III, IV, where each rider competes within their classified grade. Athletes are classified according to his or her physical disability where Grade Ia is the more severely disabled riders and Grade IV is the least physically impaired equestrians.
There are 11 sets of medals including one set of medals for the team country competition. Each team consists of four athletes and horses, or three athletes and horses. One team member must be classified Grade Ia, Ib or II. Not more than three team members may be of the same Grade. In a team composed of four athletes the three best total scores only count for the team result. Of the 11 sets of medals there are five sets for the mixed individual championship results and five sets for the mixed freestyle championship test results.
The United States Paralympic Equestrian Team was selected in June 2012 to compete among 78 horse and rider combinations and 26 nations around the world in London.  Missy
Ranseshousen of Unionville, Pa. is the Chef d'Equipe who will lead Rebecca Hart, Jonathan Wentz, Donna Ponessa, and Dale Dedrick into competition at Greenwich Park.
Paralympic veteran Rebeeca Hart (27) of Unionville, Pa. was only one spot away from earning a medal at the 2008 Beijing Paralympics. This year she is armed with Jessica Ransehousen's horse Lord Ludger for the Grade II competition.
Jonathan Wentz (21) of Richardson, Texas maintained the 10th spot in the Para-Equestrian Dressage World rankings throughout 2012. He is looking to continue his consistency with Kai Handt's horse NTEC Richter Scale in the Grade Ib competition.
Donna Ponessa of New Windsor, N.Y. was new to Para-Equestrian competition in 2011 and made it her goal to make the 2012 Paralympic Equestrian Team. As she and Wesley Dunham's mare Western Rose head to London they will be looking to top the intense Grade Ia competition.
Rounding out the team is Dale Dedrick of Ann Arbor, Mich. who is an Orthopedic Surgeon by trade. Her performance over the 2011-2012 calendar year earned her and horse Bonifatius top international scores. Dale will also compete in the Grade II competition alongside Rebecca Hart.
These four superb riders are no stranger to their Para-Equestrian Dressage rival countries including Great Britain, Germany, Denmark, and Canada. As the Paralympic Equestrian competition unfolds the U.S. riders will be a team to watch.
Alternates:
Donna Ponessa, 51, of New Windsor, N.Y. and PG Ganda, owned by Vinceremos Therapeutic Riding Center
Jonathan Wentz, 21, of Richardson, Texas and Dr. Michele Miles horse Silvano
Mary Jordan, 46, of Wells, Maine, and Deecie Denison's Hanoverian Sebastian
About Para-Equestrian Dressage:
Para-Equestrian Dressage is the only equestrian discipline that is included in the Paralympic Games, where it has been a regular fixture since 1996. With the idea of creating opportunities for all people with disabilities to compete and achieve their goals in equestrian sport, athletes are classified according to the level of their disability/impairment so as to provide for meaningful competition. In 2006, the Para-Equestrian sport joined the ranks of the other 7 disciplines regulated by the FEI, with national and international competitions for Dressage and Driving for individuals with a disability. This led to the FEI becoming the first, and still the only, International Federation to govern and regulate a sport for both the able-bodied and disabled athletes.
All rules and regulations with regards to competition venues and testing are governed by the same principles as other disciplines. The formula for the shows is the same as for standard Dressage shows.
The competitor's mobility, strength and coordination are assessed in order to establish their Classification Profile. People with similar functional ability Profiles are grouped into competition Grades. The Grades range from for the most severely impaired, to Grade IV for the least impaired. The competition within each Grade can therefore be judged on the skill of the individual competitor on their horse, regardless of the competitor's disability. Competitors must wear the appropriate equipment as stipulated in the classification manual, and are only permitted the use of special equipment when this has been formally documented and approved.